Horse Drawn Funeral Hearses in Scotland
We offer a horse drawn funeral hearse service in Scotland. A dignified, caring, and sensitive service with an extremely high standard of attention to detail is always assured. Our horse drawn funeral service is available at short notice. Our carefully designed hearse is designed to carry the flowers inside and on the roof, as required. We provide a professional funeral service, and we work very closely with your funeral director.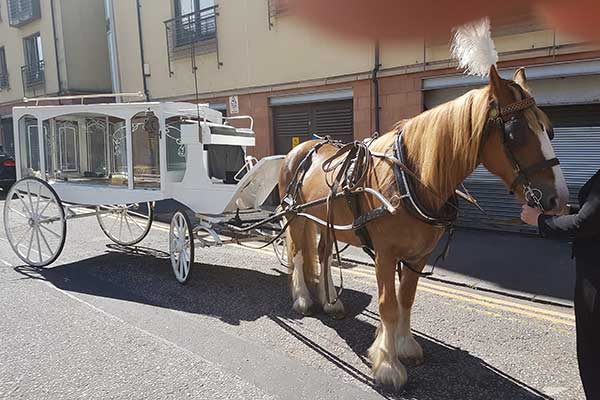 Experienced Coachmen & Horses
We are an established family run business with experienced coachmen with experienced horses, we can offer you a choice of colour of horses and plumes. We ensure a dignified, caring, and sensitive service for all horse drawn hearse funerals.